Santa Ana, Anaheim, Fullerton, Irvine, Garden Grove and Costa Mesa

Custom Quality - Business Form Printing Services

Time Business Forms specializes in business form printing services in Santa Ana, Anaheim, Fullerton, Irvine, Garden Grove and Costa Mesa. Since 1966, we have helped businesses such as law firms, manufacturing companies, accounting firms, real estate agencies and marketing agencies with professional grade printing services that are delivered quickly, affordably and meeting the highest printing standards.

We offer you a local, very experienced, one-stop shop for printing of business forms, letterheads and envelopes, booklets and catalogs, flyers and brochures, Business Checks, tags, labels, business cards and more!

Stop by our shop, conveniently located at 6 Hutton Centre Drive, Ste. B100, Santa Ana, CA 92707. Or call us at (714) 871-1893.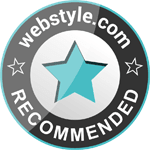 Review us
Let us know how we're doing! Click at the button to review us!
Printing for

Business Cards, Brochures, Flyers and More!

Our ability to provide competitively priced, quality print projects in a timely manner makes us the preferred printing vendor among businesses, non-profit organizations, designers and direct accounts. We provide the speedy delivery of a quick print and the quality craftsmanship of a commercial printer. In other words, if you want a great job done fast, call Time Business Forms!

For more information on our services and products, call us today.
We are the best:
We offer custom scheduling.
We deliver your forms on time.
We offer quality printing at competitive prices.
We'll get it done, right and on time!
We do good work and we do it fast!
We provide some hard-to-find services like wrap-around covers, plastic binding and consecutive numbering.