Custom Quality

Printing Services in Santa Ana

Time Business Forms specializes in printing solutions for local small businesses in Santa Ana, Anaheim, Fullerton and throughout Orange County. Since 1966, we have helped businesses stand out with our quality products and services.

We offer printing for business forms, letterheads and envelopes, booklets and catalogs, flyers and brochures, payroll checks, tags, labels, business cards and more!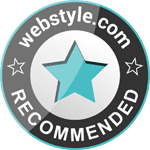 Review us
Let us know how we're doing! Click at the button to review us!
Printing for

Business Cards, Brochures, Flyers and More!

Our ability to provide competitively priced, quality print projects in a timely manner makes us the preferred printing vendor among businesses, non-profit organizations, designers and direct accounts. We provide the speedy delivery of a quick print and the quality craftsmanship of a commercial printer. In other words, if you want a great job done fast, call Time Business Forms!

For more information on our services and products, call us today.
We are the best:
We offer custom scheduling.
We deliver your forms on time.
We offer quality printing at competitive prices.
We'll get it done, right and on time!
We do good work and we do it fast!
We provide some hard-to-find services like wrap-around covers, plastic binding and consecutive numbering.